Death Valley: Where Wonder Reigns!
Death Valley is not currently scheduled, however...
We recommend our delightful Best of Baja 2019 program for you!
Please click here: http://www.bajasfrontiertours.com/Files/Baja%20Whale%20Watching.htm
Any Questions?
Just call us: 520-887-2340 or Email: piet@bajasfrontiertours.com
Death Valley: Where Wonder Reigns!
Interested? We are Reserving Now: November 13-19, 2016 pleasant fall weather!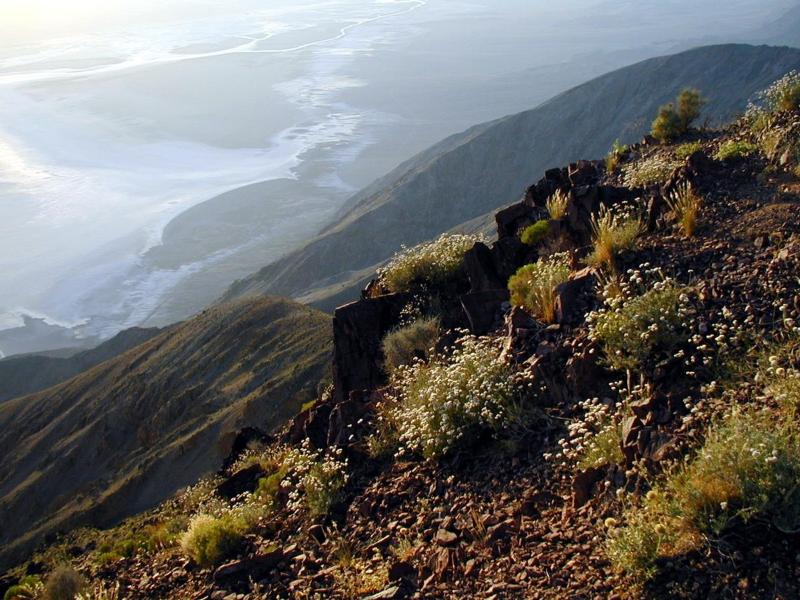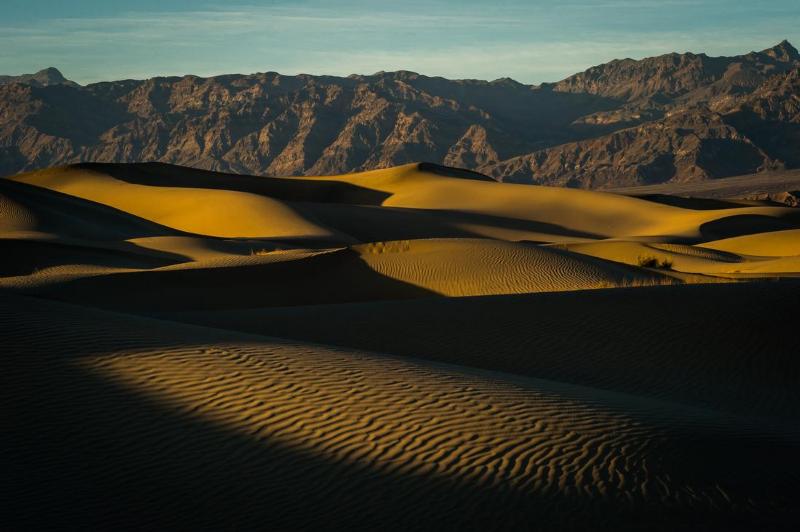 with Geologist Amazing Bob Scarborough.
Not offered often - Last Offered in 2013 - Don't miss this one!
pleasant fall weather!
Perhaps you've been to Death Valley? Be assured, you have not experienced this place as we will share it with you. Our geologist grew up in this neck of the woods, and was drawn to his lifelong specialty by his fascination with this truly amazing place! Our days are filled with explorations with Bob sharing his love and knowledge of its diverse wonders. We choose the best deluxe accommodations at historic Furnace Creek Ranch Resort in the heart of Death Valley for your comfort and its many amenities. Your guestrooms look out across a wide grassy lawn toward the pool, warmed to a constant 82 degrees by the flow of Furnace Creek itself. Bring your swimsuit! Two restaurants and a lounge await to provide your evening comforts. Comfortable temperatures are typically low-70's daytime and mid-40's at night during our visit. We begin this adventure at Henderson, NV for very good reasons: Las Vegas is economical and easy to reach, and Death Valley is not far away. Frequent flights are available, or it's a pleasant drive from Tucson and much of the West. Driving? Park your car at the Hampton Inn, our comfortable and quiet off-strip hotel; they also have shuttles available from nearby McCarran International Airport.

Geologist Amazing Bob Scarborough loves Death Valley! Most visitors are surprised by the awesome beauty and scope of this amazing out-of-the-way place. We invite you to join us to explore your amazement: share this affable geologist's long experience in this very special place, home to wonderful geologic mysteries! From mile-high Dante's View, we'll peer way, way down at Badwater: (at -282' it's North America's lowest elevation!), while across the valley, spectacular Telescope Peak rises to 11,049'. Fabled Scotty's Castle provides a truly memorable tour. Long-abandoned 20 mule team borax works, breathtaking sand dunes and narrow sculptured canyons are among many other wonders we'll experience. Photograph and walk about the desert in the fine fall weather. Some walking is necessary to the experience, but short hikes and scrambling on the rocks is purely optional! Get your brochure and plan now to find out just how much fun you can have on this unique and comfortable learning adventure!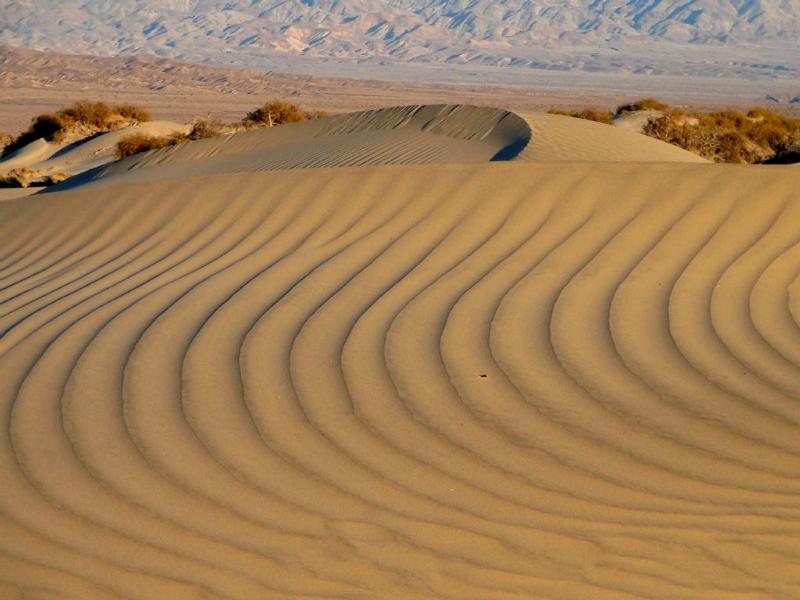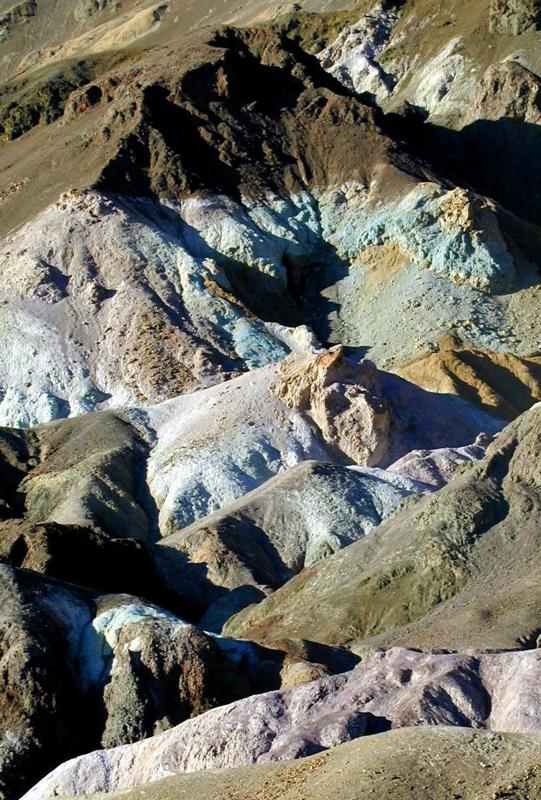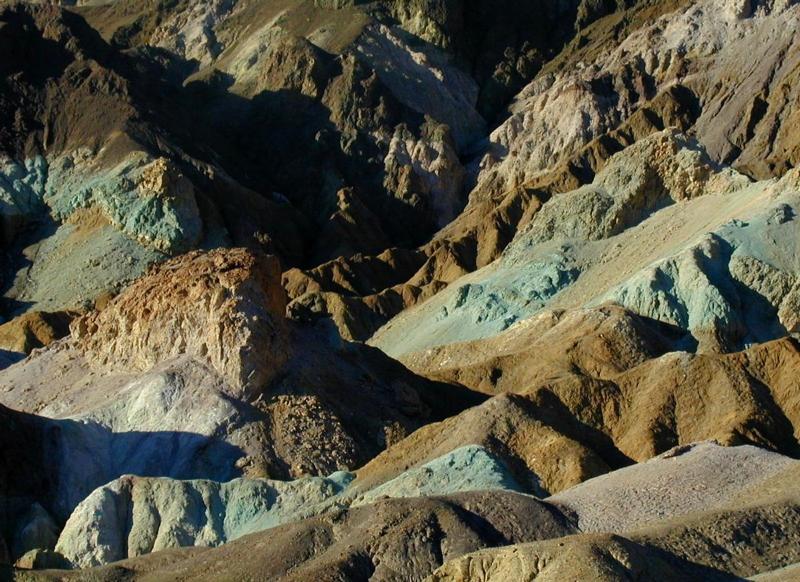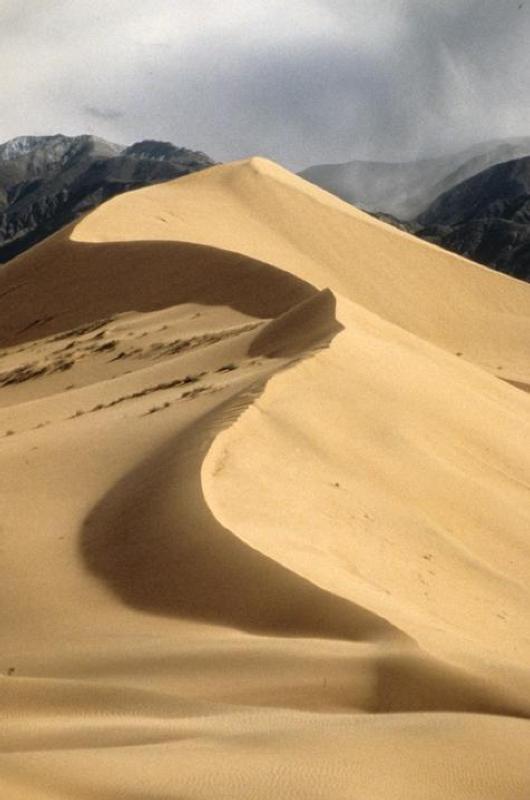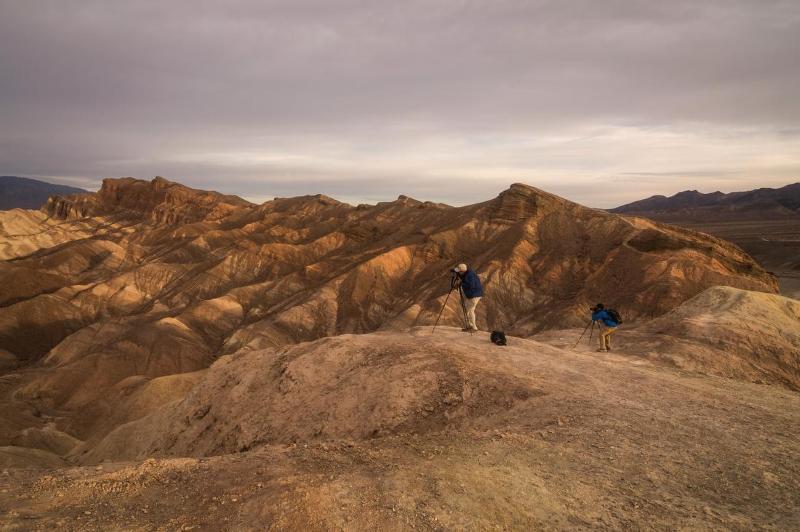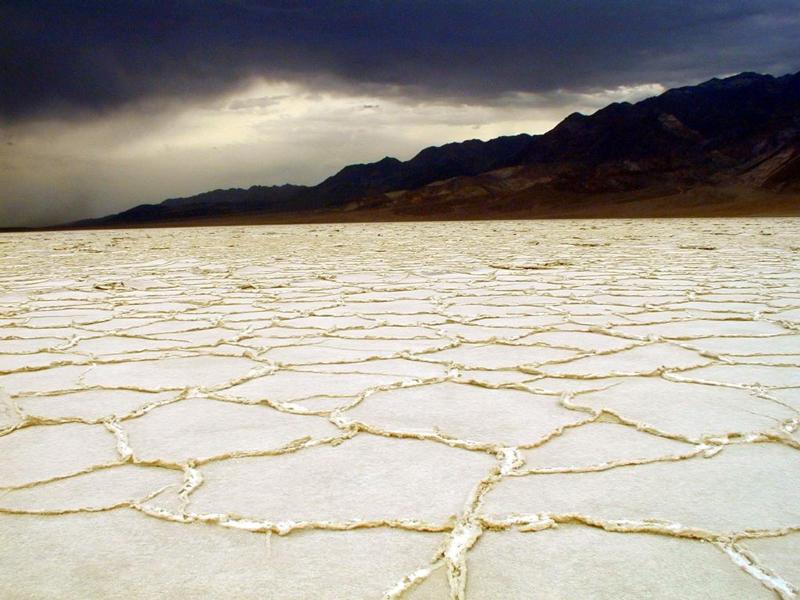 At Baja's Frontier Tours, we produce handcrafted learning vacations.
Personalized.
Savor the spacious comfort of your own window seat in our new vans.
Enjoy small group camaraderie of not more than 20 guests.
Don't Wait: Anticipate! Reserving now.
Please call Mary & Piet Van de Mark with any questions any time.
520-887-2340 in Tucson, Arizona
Ask us about this unique learning vacation!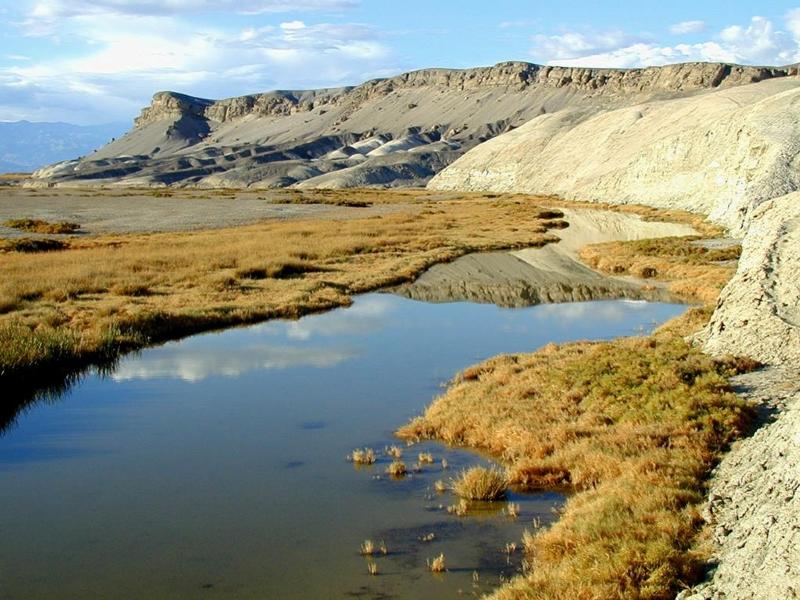 Salt Creek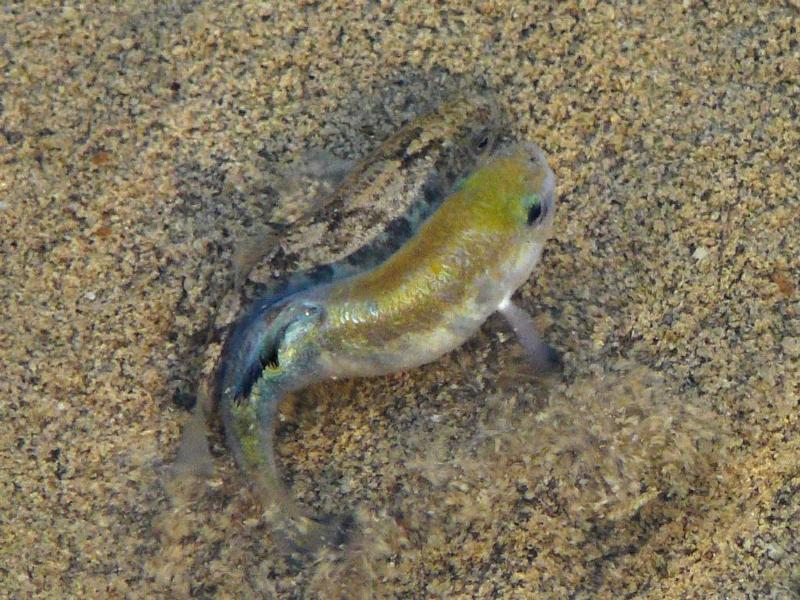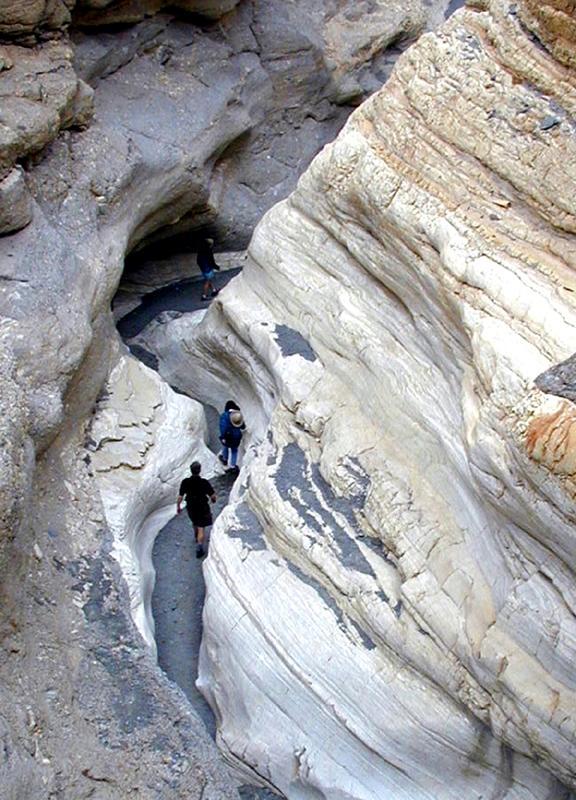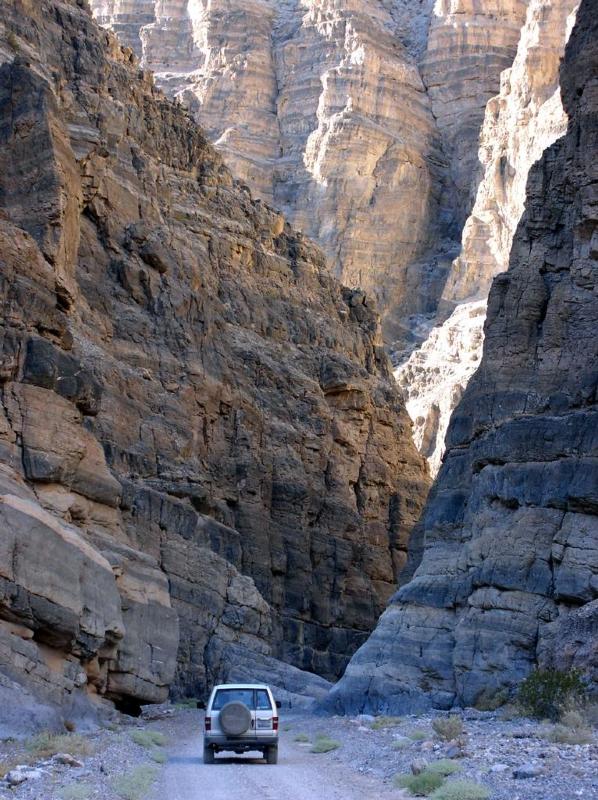 +
The warm spring-fed pool at historic Furnace Creek Ranch
Our comfortable home for our four nights in Death Valley
Death Valley History is as Amazing as the Geology!
Classic 1938 Postcard. Courtesy Lake County Museum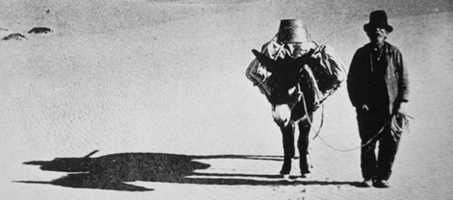 Gold Prospector Shorty Harris and Friend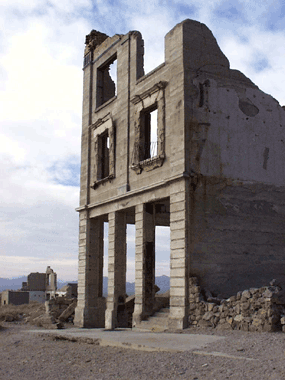 Historic Rhyolite Ghost Town
Pete Aguereberry

's favorite view

Original Twenty Mule Team Borax wagons & water tanker at the old Harmony Borax Works

A 20 mule Team Wagon Rolling Remember "Death Valley Days" on radio & TV?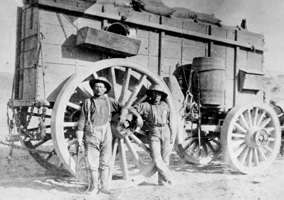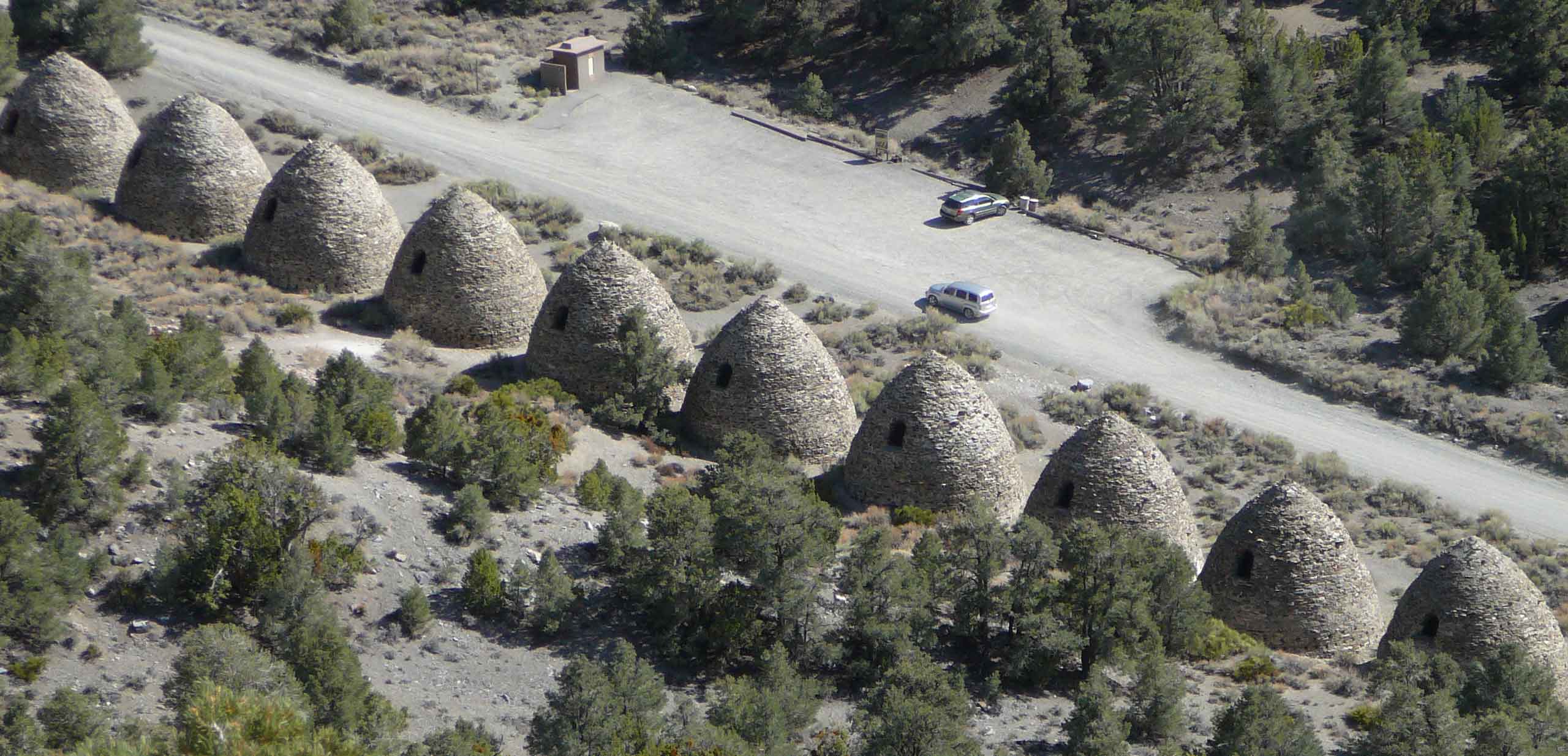 Wildrose Charcoal Kilns, 1877
We are pleased to bring you excellent comfort and enjoyment on this delightful learning vacation.
Death Valley offers seldom seen areas that are missed by most visitors. With Amazing Bob's able assistance, we hope to allow our guests to fully appreciate this amazing place! We choose very comfortable new passenger vans, limit participation, and bring enough vans so that only two guests will occupy each 3-person seat.
Enjoy your own window seat views and spacious comfort!
Amazing Bob Scarborough's enthusiasm for geology is contagious! He has learned regional geology for some thirty-five years while on many federal, state and company projects. Here, Bob will share his passion for Death Valley and the amazing big picture of regional geological history. He is currently working on the origin of the Grand Canyon, and a new book on the geological history of the Southwest.
Mary's lifetime in Arizona, plus her two decades of natural history education experience, including fourteen years at the Arizona-Sonora Desert Museum, continue to assure BFT's fans an enjoyable and professional learning experience. Mary's love of arts, history, great food and friendly, curious people keep her on the go, often getting away with her husband Piet to scout new and special spots to share. BFT's guests enjoy Mary's passion for desert flora, ethnobotany and her informative nature interpretations.

Piet's passion for Baja California, Mexico's natural beauty bloomed on a personal odyssey in the summer of 1962. Baja's Frontier Tours began with 4WD camping expeditions—Personalized Wilderness Travels—with Piet's founding of BFT in Tucson in 1966. Programs gradually evolved into the enjoyable and unique learning eco-vacations—Personalized Natural & Cultural History —that Mary and Piet personally create and share with their guests today. He's serious about his photography, and enjoys chatting and shooting the natural scene with his guests.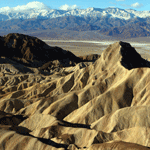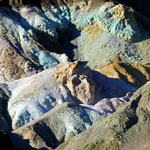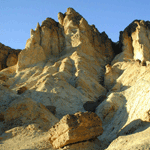 QUESTIONS & RESERVATIONS?
Contact
Mary & Piet Van de Mark at Baja's Frontier Tours with your questions.
$2795 per person, double occupancy
Private rooms available: $447 additional
(Tucson, Arizona) 520-887-2340.
Email: piet@bajasfrontiertours.com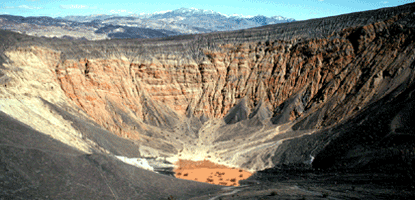 Ubehebe Crater, a breathtaking half-mile wide maar crater!
Remember, Mary & Piet are the tour producers as well as your personal hosts on this - and every - BFT learning vacation!
Visit the lowest point in North America with geologist Amazing Bob Scarborough; be awed by its remote beauty and scope. Explore rimming mountains to the valley floor! Discover remote, rugged, narrow canyons, long-abandoned mining works, fabled Scotty's Castle, unparalleled photographic opportunities...and much, much more!
Deluxe accommodations, small group of not over 20 guests.
Spacious seating in new vans where everyone enjoys a window seat!
Death Valley, a custom program for your group?
This is a wonderful and economical custom learning vacation for your club, group, institution or extended family and friends. Always personally escorted by Piet and Mary Van de Mark. Please plan as far in advance as possible; one or more years is most welcome. Call, write or email us to discuss options. (530) 887-2340.
QUESTIONS & RESERVATIONS?
Contact us by phone: 520-887-2340 (Tucson, Arizona)
©Baja's Frontier Tours LLC, Tucson, Arizona 2004 & 2009 & 2014 & 2016
July 28, 2018